DJ Nag, Ph.D.
Chief Partnership Officer - QurHealth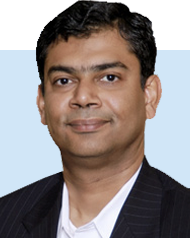 As Chief Partnership Officer, DJ leads our strategic partnerships with universities, research hospitals, global research organizations and commercial entities to collaborate on technologies and innovations and is responsible for the acquisition and licensing of intellectual property.
Prior to joining our team, he successfully led technology transfer at The Ohio State University, Rutgers University and University of Nebraska-Lincoln. He is credited for creating more than 70 startups and successfully licensing hundreds of technologies. DJ was previously Director of Ocean Tomo as well as Vice President at ICAP Ocean Tomo leading patent transaction markets. He served on the Board of AUTM from 2012 until 2014, focused on technology transfer and intellectual property and on the board of Licensing Executive Society's Standards Development Organization.
DJ was recognized as one of the top IP strategists by IAM in 2019. He is a Professor of Practice at Rutgers University and visiting professor at Shizuoka University. DJ also volunteers as the first Executive-in-Residence at the Dublin City Schools leading a startup academy for high school students and serves on the foundation board at the Dublin Methodist Hospital.
DJ earned a bachelor's degree in Pharmaceutical Engineering from Jadavpur University. He received a Master of Science in Chemistry, a Master of Business Administration, and a Ph.D. in Biophysical Chemistry from the University of Nebraska-Lincoln.