Fred Altimont
Senior Vice President of Health Solutions Growth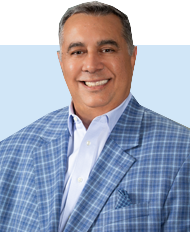 Fred is an accomplished business leader with over three decades of experience in developing teams and creating innovative IT solutions for health conditions. He currently serves as the Senior Vice President of Health Solutions Growth at Ventech, where he is responsible for driving strategic growth and revenue, while also building a partner ecosystem. Fred has established strong relationships with public sector health agencies, including the VA, DHA, and HHS, and is a recognized expert in digital programs for chronic disease management, tele-behavioral health, and patient experience platforms.
Before joining Ventech, Fred was the Vice President of Business Development at OptumServe, where he led the Total Resilience for Veterans program. His mission to simplify the management of personal health has earned him a reputation as a champion for healthcare accessibility, affordability, and accountability.
From 2013 to 2017, Fred served as the President of ViiMed, a Virtual Interactive Healthcare software company. During his tenure, he executed the company's mission to connect virtual care teams and personalized pathways for healthier patients, building business relationships with innovative thought leaders in healthcare organizations, government leaders, and technologists.
Prior to his work in the startup space, Fred was the Program Executive at Microsoft, where he led the Federal Healthcare Solutions Group. His team focused on public sector health applications, federal and state health programs, government policies, and meaningful technology solutions. Fred's tenure at Microsoft was marked by numerous awards, including the President's Circle of Excellence for leadership.
Fred earned a B.S. in Business from Virginia Tech and lives in Olney, Maryland, with his wife and daughters.