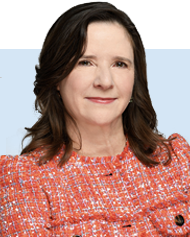 Tonia brings over 25 years of government consulting and healthcare experience to her role at Ventech Solutions. As CEO, she is responsible for corporate strategy, partnerships, cultivating innovation at Ventech Solutions and serving as a trusted advisor to clients. Tonia was first drawn to the company for its commitment to excellence and its servant leadership culture which she has subscribed to throughout her professional career. Tonia has served in the positions of Chief Growth Officer and Chief Operations Officer before being promoted to the Chief Executive Officer role.
Prior to joining Ventech Solutions, Tonia served as senior vice president and general manager of the Federal unit at Truven Health Analytics, an IBM Watson Health Business. At Truven, Tonia led the healthcare team to sell and deliver services and products to federal healthcare agencies. Prior to that, Tonia worked as a principal at Booz Allen Hamilton, leading its Centers for Medicare & Medicaid account.
Tonia has served on the Advisory Board of Playworks DC and is currently an ambassador to Playworks Colorado, an organization that helps children get a good start by providing safe and inclusive recess to low-income students in urban schools. She also has served on the Board of ALIGHT (Alliance to Lead Impact in Global Human Trafficking) and is a current supporter.
Tonia holds a bachelor's degree in English and History from Dickinson College and a master's degree in Community Planning from the University of Maryland College Park.