Tony Meyer
Senior Vice President of Growth and Development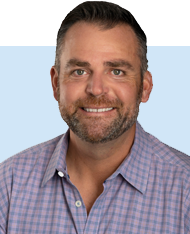 As Senior Vice President of Growth and Development, Tony Meyer brings his deep background in the federal health IT space to Ventech Solutions. He has focused his career on health care and health IT sharing initiatives, health care-related information management and IT projects and policy issues concerning information technology and information systems.
Prior to joining Ventech Solutions, Tony held a number of leadership positions, including vice president of veterans affairs & defense health at Halfaker and Associates, director of business development at CSRA and chief business development officer at MicroHealth. Tony has also served on the Healthcare Information and Management Systems Society (HIMSS) National Capital Area Chapter Board including past roles as a board member, president and vice president.
He holds a Bachelor of Science in Economics and Bachelor of Science in Political Science from the University of Utah as well as a master's degree in Public Policy from George Mason University.