QurHealth

A Spin-off of
Ventech Solutions
Delivering Disruptive IT Solutions Across the
Healthcare Spectrum
QurHealth, a spin-off of Ventech Solutions, will spearhead the cause for holistic digital transformation in healthcare, envisioning itself as a globally trusted healthcare data aggregator for improved clinical research and quality of care.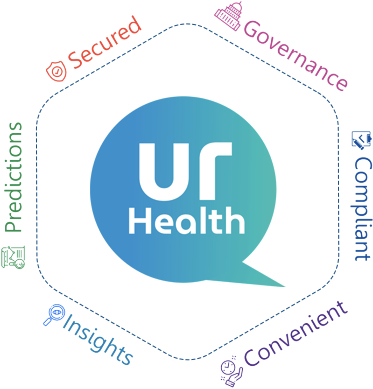 QurHealth
QurHealth is a healthcare data management organization with a focus on delivering innovative healthcare IT solutions across the broader healthcare ecosystem. Built and owned by Ventech Solutions, QurHealth provides holistic IT-healthcare offerings, which touch several healthcare stakeholders, including care providers, payers, patients and researchers. The company employs industry best practices and advanced technologies in AI, ML, and data analytics to create high-impact health-tech solutions charged toward a singular vision: Saving Lives Super Proactively.
Vision
A globally trusted Health Data Aggregator for improved quality of care, clinical research and "Saving Lives Super Proactively".
Case Studies
QurHealth Playbook
An IP-led voice AI/ML and IoT health data company with security, compliance and trusted access for payers, providers, patients and researchers.