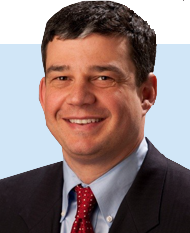 Greg has a proven record of performance over the past 30 years in leading sales, operations, partner and technical teams in some of the largest and most complex organizations and markets in the world. His work has spanned software, hardware and integrated services at companies in the Fortune 20 as well as leading startups and working with investment firms in the technology space.
In the public sector space, Greg most recently served for 13 years as the Vice President of Federal for Microsoft Corporation. His responsibilities included revenue accountability for the entire multibillion dollar operating unit, which was one of the largest in the U.S. During his tenure, Greg was integral to Microsoft's move to the cloud and worked closely with key stakeholders across civilian, defense, health care and intelligence markets. Greg also served in Vice President roles at Oracle Corporation, BearingPoint and Approva with similar responsibilities. Greg serves as an Operating Partner for Cota Capital (a multi-stage investment firm focused on innovative and disruptive technology providers) and advises several companies in the industry.
Greg graduated summa cum laude from the University of Maryland and currently lives in Maryland with his wife, Carol, and their three children, Amanda, Michael and Brian.