QurHealth

A Spin-off of
Ventech Solutions
A conversational AI company assisting with the delivery of personalized care at scale—driven by Sheela, our virtual care assistant.
QurHealth, a sister company of Ventech Solutions, will spearhead the cause for holistic digital transformation in healthcare, acting as a globally trusted healthcare enabler for improved quality of care and fostering clinical research advances.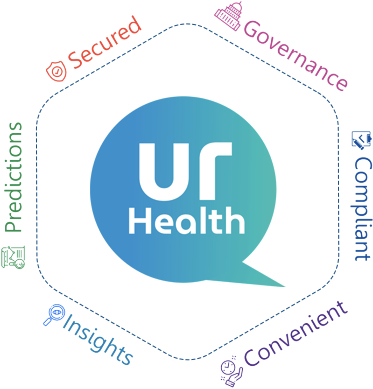 QurHealth
QurHealth provides digital healthcare solutions, including remote monitoring supported by an advanced multilingual conversational AI delivering personalized care at scale. Our solutions enable the access to and use of a rich collection of healthcare data to advance individual care and outcomes, as well as population health-oriented research. We focus on creating a holistic healthcare ecosystem with solutions that have built-in capabilities for predictive outcomes. Our IP-led technology framework provides security, compliance and trusted access to patients, providers, payers and researchers.
Our mission is to improve patient quality of care, patient safety, patient care adherence, family involvement and patient awareness using a "patient first" care delivery approach. We focus on solving real-world challenges across the healthcare spectrum, creating scalable patient centric solutions powered by conversational AI.
Vision
A globally trusted Health Data Aggregator for improved quality of care, clinical research and "Saving Lives Super Proactively".
Case Studies
QurHealth Playbook
An IP-led voice AI/ML and IoT health data company with security, compliance and trusted access for payers, providers, patients and researchers.