About
Our Culture
Our People 1st Servant Leadership philosophy means that we serve one another, starting at the top, to ensure every team member's success, every project's success, and exceptional customer satisfaction. And we invest in our people, whether it's their professional development through extensive training opportunities or personal achievements such as championing their volunteer work or supporting their healthy lifestyle.
We take pride in our culture, which results in a razor-sharp focus on the mission to ensure highly-satisfied customers, constant innovation and a workplace that rewards teamwork. At Ventech Solutions, you'll also hear our motto "Go Super Big" because we always aim to go above and beyond in everything that we do.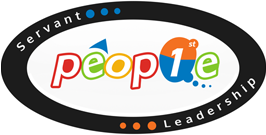 Our Mission
To be the most valued and admired company
by our customers.
"Our People First, Servant Leadership culture is the mantra behind our continuous growth and success. We believe that when we focus on supporting, cultivating and empowering our employees it leads to a more engaged and satisfied team. When we set up our talent for success this translates to success for customers. Our unique culture is what stands us apart and has led us to be a trusted partner that delivers creative solutions and exceptional results."
-RAVI KUNDURU
Founder, President & Chairman