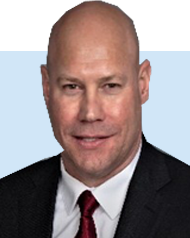 As Ventech Solutions' Vice President for Growth in the Global Sector, Jason brings over 30 years of experience as a leader in management, strategic growth and planning, operations, and customer delivery. He is responsible for strategy, revenue generation, forming partnerships, and developing relationships. He has a reputation for maximizing organizational capabilities through servant leadership. Jason's operational and leadership background within federal government including over 26 years as a senior in the Army,  enable solutions with a customer-centric point of view in a complex and demanding market.
Prior to joining Ventech Solutions, Jason was the Director for Operations and Growth within the Army Sector at GDIT. Jason spearheaded GDIT's start-up in Other Transaction Authority (OTA) programs on network modernization efforts with Army Futures Command, PEO-Enterprise Information Systems (EIS), and PEO- Command, Control, and Communications – Tactical (C3T), winning over $100M in efforts and successfully capturing over $750M in new business across the Department of Defense.
Jason's academic background is as multi-disciplined as his career. He graduated from USMA with a BS in Environmental Engineering, commissioned Infantry. He completed master programs (Master of Arts (LSU), Master of Public Policy (Georgetown University), and Master of Strategy/Strategic Studies, SAMS (US Army CGSC)). Jason is certified from PMI as a Project Management Professional.