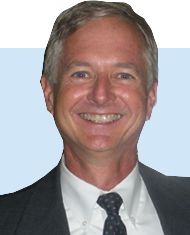 Jim Anderson is a seasoned leader with over 30 years of technical and leadership experience focused on cybersecurity and IT management.  Jim is currently a VP and Program Director for Ventech Solutions supporting the Centers for Medicare and Medicaid Services (CMS), managing a team of over 350 staff and contractors in delivering the Center for Clinical Standards and Quality (CCSQ) cloud infrastructure.  Jim has partnered with CCSQ in the transition from the traditional data center to cloud-based infrastructure that resulted in significant CCSQ cost-savings and agility to CCSQ's application development organizations.
Prior to joining Ventech Solutions, Jim was a Partner with a cybersecurity small business delivering solutions to the Department of Education, Security Exchange Commission, and several other federal agencies.  Jim has also served as an Associate Department Head for a federally funded research and development center (FFRDC), a cybersecurity consultant with a big four accounting firm, and a cybersecurity Director at a Fortune 100 enterprise. 
Jim has a Master of Science in Engineering Management from George Washington University (GWU), a Graduate Certificate in cybersecurity from GWU, and a Bachelor of Science Degree from Virginia Tech.