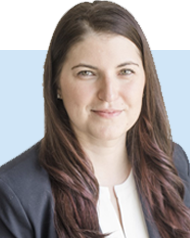 As Ventech Solutions' Chief Delivery Officer, Kathy brings 15+ years of technical and business leadership to our technology and program teams. She oversees our day-to-day delivery activities across all our programs and provides technology leadership and strategic direction. Kathy is focused on quality outcomes and client engagement driving client satisfaction and success.
Prior to joining Ventech Solutions, Kathy has delivered large scale technical implementations for state and federal businesses by bridging the gap between business and technology with expertise in managing complex FISMA programs with PII/PHI data and multiple external user types. 
Some of her career highlights include leading technical integration and development efforts for the Maryland Health Information Exchange, major healthcare and cost improvement initiatives for the Center for Medicare & Medicaid Innovation and supporting the design and build of a U.S. Air Force aircraft program.
Kathy holds a Bachelor of Science in Engineering from Penn State University along with an MBA from the University of Maryland University College.