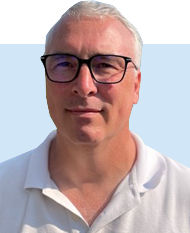 Ken brings over 35 years of experience with a successful record of strategic innovation, capability delivery, business development, people development and large-scale program management.
Having led large-scale, technology-focused change programs in complex, geographically dispersed business settings, Ken developed expertise building and nurturing highly productive, cohesive teams that achieve outstanding results in a methodical and highly reliable way. As an Accenture Partner and as an independent consultant, Ken's experience spans the commercial and government health care sectors, including engagements supporting payors, providers, suppliers, pharmaceuticals, biotech, the Department of Defense, the Department of Veterans Affairs and the Department of Health and Human Services. More recently, Ken served as the interim CEO of the Cancer Support Community, a national not-for-profit providing psychological and emotional support to all people facing cancer in 175 locations across the United States and Canada.
Ken holds a bachelor's degree from Franklin and Marshall College.