Melissa Houghton
Senior Vice President, Growth and Business Development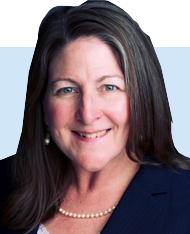 As Ventech Solutions' Senior Vice President, Growth and Business Development, Melissa brings nearly three decades of business and growth leadership in federal technology firms to our company. She is responsible for maturing and institutionalizing our growth infrastructure and growing the Ventech brand across the federal government.
Prior to joining Ventech Solutions, Melissa has held leadership roles in growth, account and project management for some of the most successful companies in our industry. She brings deep knowledge of both the federal procurement process and experience delivering programs for cybersecurity, cloud services, artificial intelligence and machine learning and digital solutions for the Defense, Civilian and Health sectors.
Career highlights include designing, developing and implementing a growth infrastructure for a small business, growing and managing an identity management practice at SRA, winning a $900M+ Department of State recompete and successfully capturing a >$500M new business award with the Department of Homeland Security.
Melissa holds a Bachelor of Arts in Political Science from Dickinson College and a Master of Public Management in National Security from the University of Maryland School of Public Policy.