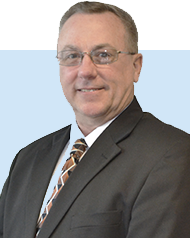 Randy joined as the Chief Financial Officer (CFO) of Ventech Solutions in May 2016. He is responsible for upholding strong financial management and accountability while providing timely, accurate, and reliable financial information and enhancing internal control at Ventech Solutions.
Prior to joining our team, Randy served as an audit senior manager at RSM US, LLP where he led attestation and consulting engagements for closely held businesses that provided services and products to federal and state governmental agencies. He has more than 20 years of experience working with government contractors and has led consulting engagements in cost management, performance management, strategic planning, budgeting, government contract compliance and reporting and organizational change including M&A transactions.
He is a member of the Ohio Society of Certified Public Accountants and serves as a Board Member and Treasurer of the Dayton Defense Educational Foundation.
Randy earned a Bachelor of Science in Business and Accounting from Wright State University.