Case Study
Improving Our Nation's Quality of Healthcare
Leading technology transformation for CMS' Health Care Quality Information Systems Infrastructure and Data Center Support
Ventech Solutions operates and maintains the Health Care Quality Information Systems (HCQIS) for the Centers for Medicare and Medicaid Services (CMS), Center for Clinical Standards and Quality (CCSQ) through the HCQIS Infrastructure and Data Center Support (HIDS) contract. CCSQ's mission is to improve healthcare outcomes, beneficiary experience of care and population health while reducing healthcare costs. CCSQ serves as the focal point for all quality, clinical, medical science issues, survey and certification, and policies for CMS' programs.
Ventech Solutions leads design and development teams for ServiceNow, cloud computing, infrastructure automation, and DevSecOps delivery. The HCQIS infrastructure and network support major application environments, as to collect clinical data and measure quality of care for CMS beneficiaries.
We deliver the following services: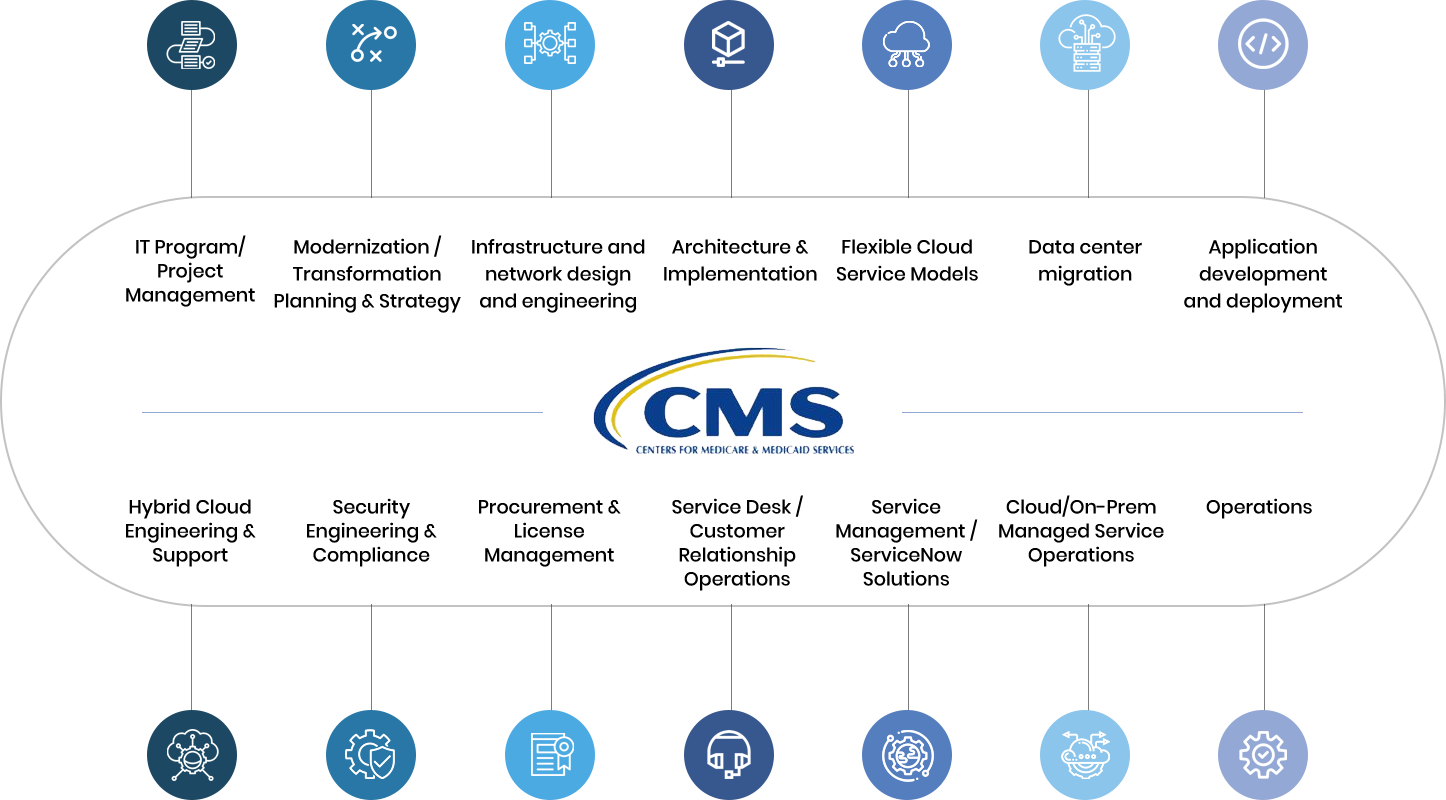 Delivering Results.
Successful coordination with 68+ HIDS contractors, stakeholders, and services for 600,000 clinicians who participate in Advanced Alternative Payment Models (APM) and the Merit-based Incentive Payment System (MIPS).
Led recommendations to implement Agile DevSecOps governance to establish secure and compliant deployments which reduced cycle time from months to weeks. This includes hybrid cloud solutions with infrastructure developed as code.
Successfully delivered a large and complex Customer Service Management capability for CMS, on-schedule and under budget, which improved user experience and operational efficiency; wide-scale implementation supported over 800,000 healthcare provider customers; created a many-to-many data model; provided 140 just-in-time training classes and over 220 training hours.
Delivered cybersecurity and privacy compliance and solutions for cloud, on-premise datacenters, data and systems.