November 2022
The Centers for Medicare & Medicaid Services' (CMS) Center for Clinical Standards and Quality (CCSQ) partnered with Ventech Solutions and Amazon Web Services (AWS) Public Sector to successfully transform a traditional on-premise, waterfall-based computing infrastructure into a secure, DevSecOps cloud-based environment.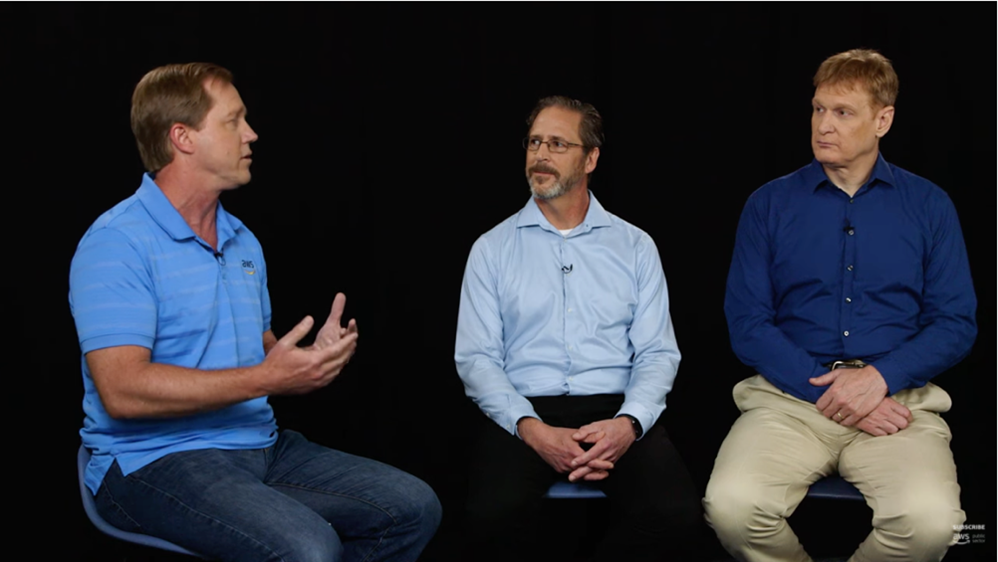 Kevin Froelke, AWS Principal Account Manager, talks with Steve Veneruso, Ventech Solutions, and Ken Howard, CMS, CCSQ, about their successful partnership.
CCSQ's mission is to improve health care outcomes, beneficiary experience of care and population health while reducing health care costs. The center serves as the focal point for all quality, clinical and medical science issues, as well as surveys, certification and policies for the CMS programs. Over the past few years, CCSQ noticed that their on-premise computing infrastructure was becoming unsustainable to maintain—hardware maintenance and impractical patching waits were holding up the organization's ability to progress.
Ventech Solutions, an AWS Advanced Tier Service Partner and long-time partner to CMS, came in to assist the center with a practical, long-term solution—transforming from their traditional infrastructure into a secure, DevSecOps cloud-based environment.
Ventech Solutions, AWS and CCSQ came together to develop a cloud architecture and cloud-centric governance model, establish goals, work through hurdles and establish new processes from the ground up.
"We were able to reach [out] to AWS to see what other developers are doing to validate our architecture and engineering, as well as our processes," said Steve Veneruso, Ventech Solutions' chief technology officer. "It was an excellent opportunity to get a roadmap of future technologies AWS is planning to add … so those developers could start layering in what their future releases would look like."
CCSQ supports over 800,000 health care providers, making this transformation vital and providing a sense of urgency to the project. The transformation was completed on time and under budget—all while achieving dramatic improvements in user experience, operational efficiencies, development velocity and security posture.
"[Ventech Solutions] took the benefits of what the cloud offered us, the speed at which the cloud allowed us to adapt and took the opportunity to adjust and pilot and test and circle to improve our actual development processes, procedures, standards… and rewrote everything," said Ken Howard, CMS, CCSQ director.
In the federal space, it is extremely rare for the government to publicly champion success stories with public/private partnerships. The Ventech Solutions team and our AWS partner have been honored by CCSQ leadership's decision to publicly share their cloud migration success. Watch the video of this partnership success story.