May 31, 2022
By Bruce Gordon, Enterprise Healthcare Strategist
In a MedCity Influencer post within the MedCityNews.com newsletter from April 4, 2022, Dr. Michael Lalor presented a strong case for continuing to move appropriate patient care cases from hospital in-patient to the home. That objective is sound; however, it leaves another opportunity area unexplored for improving care with more controlled cost – moving appropriate patent care cases from residential post-acute care settings to the home. The high level of clinical intervention for the most at-risk patients is not needed for many of the people living in nursing homes, but a more intermediate combination of continuous monitoring, appropriate home visits, and out-patient visits would have a positive impact upon their lives, health, and the overall cost of care.
The post-acute care industry, including nursing homes and assisted living facilities, is under increasing stress, especially in the wake of the COVID-19 tsunami of impact on patients and employees of these facilities alike. Nursing homes in particular are losing staff, having a harder time coping with the residential load. Per a Kaiser Family Foundation article, more than 70% of Americans have a negative view of nursing home performance.[i]  This stress exacerbates a trend that has grown with the increase in the aging population percentage in our country. There is a need to both augment nursing home staff, but more importantly, to provide alternative avenues for people to stay at home and avoid earlier entry into these facilities. As documented by an American Association of Retired Persons (AARP) pre-pandemic survey[ii] over 75% of Americans over 50 want to stay at home or in their community as they age. The cost of high-quality nursing home care is no doubt a factor. Many families would have the ability to support at-home care with the proper monitoring; group facilities are already looking to reduce their costs and staff overload through digital technology support.
The technologies for remote monitoring and remote therapeutic delivery are in place and improving daily. The communities that are not yet in-patient at a hospital can benefit from the myriad vital sign and health status sensors and devices on the market, including mature capabilities such a pulse oximeters, blood pressure cuffs, and scales. Newly matured devices, including continuous glucose monitoring capabilities, are also now accepted across the medical community as accurate and valuable.   Maturing devices such as sophisticated heart monitors (eclipsing the ubiquitous sport watch capabilities) will soon be mainstream and I believe will gain wide acceptance of the cardiac care community. On top of these technologies and other emerging sensors, the cloud-based capability to tie together a persons' data includes clinician-created care plans and helps monitoring organizations and families stay up to date on a person's health status, thus allowing more people to stay at home or in the community setting of their choice.
Remote monitoring can catch signs of a clinical event that, if undetected, could lead to an Emergency Room (ER) visit and possible subsequent in-patient admission that might be avoided with remote patient monitoring before the fact. As an example, dialysis patients are at an increased risk of adverse cardiac events precipitated by factors such as weight changes and blood pressure changes. Remote daily monitoring (rather than waiting for the multiple visits to the dialysis facility) could trigger an outpatient/home visit intervention that would reduce the risk of deterioration and the ER visit.
The investment community is increasing the investments in digital health startups, both at a Venture Capital Level and Corporate Venture Capital level, as noted by MedCity News and HealthCare Dive.[iii] [iv]  During the pandemic, insurance payments for remote services (led by public payers such as the Centers for Medicare and Medicaid Services (CMS) and followed by the private healthcare industry), have increased in rate and scope. Investment is increasing partly because there is more money available for digital services than in prior years. While some recent retrenchment in payment and scope has occurred as the pandemic impact has eased, many changes have stayed and the forward trend is clear. The healthcare system is moving to pay for more at-home capabilities, reducing overall cost versus in-facility services and providing better health and life outcomes for patients. Challenges such as Medicaid programs that only pay for services that can reach all of the states' population (excluding those on the wrong side of the digital divide) must be overcome.
Let me echo Dr. Lalor's closing statement in his April 3rd 2022 article: "We just need to fund it."  Let us also extend that focus overtly to the post-acute care community.
Bruce Gordon is an Enterprise Healthcare Strategist with Ventech Solutions, Inc., operator of most of CMS' quality measure systems environments; he advises the Ventech Solutions spinoff company, QurHealth.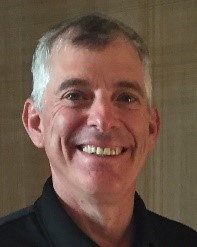 He earned his Bachelor's Degree in Mathematics from Queens College, part of the City University of New York. His experience includes leading the IT function of an insurance marketplace, establishing a healthcare IT delivery organization for American Management Systems, leading the HHS and CMS programs for the MITRE Corporation, and directing enterprise architecture for CMS' quality measure systems. He has been delivering healthcare IT and process solutions for more than 30 years, including designs for private payer and Medicare's provider databases, systems to process quality measures from multiple care settings, and most recently, supporting the creation of remote monitoring systems.
[i] https://www.kff.org/coronavirus-covid-19/issue-brief/nursing-facility-staffing-shortages-during-the-covid-19-pandemic/#:~:text=Staff%20shortages%20were%20nearly%20as,this%20data%20in%20May%202020.
[ii] https://www.aarp.org/research/topics/community/info-2018/2018-home-community-preference.html#:~:text=While%2076%25%20of%20Americans%20age,within%20their%20community%20(13%25).
[iii] https://medcitynews.com/2022/04/corporate-venture-capital-backed-funding-for-digital-health-startups-increased-sharply-in-2021/?utm_campaign=MCN%20Daily%20Top%20Stories&utm_medium=email&_hsmi=209165967&_hsenc=p2ANqtz-8N2kU3x3WGYWYoloX1GBtPLjx6TXfmZnt0h9hj8Rf7AOsJzfiB5L5K6LqxCsM1qfp-egP9Fv6bvgCyD6R01BxOWpWTFIlljPuRmkFjDgXFgAAEm3s&utm_content=209165967&utm_source=hs_email
[iv] https://www.healthcaredive.com/news/digital-health-VC-investment-landscape-2022/617063/