May 16, 2022
By John Kasmark, Senior Solutions Architect
Collecting and analyzing data is critical to gaining valuable insights into your business operations and evaluating the effectiveness of your processes. Similar to measuring operational activities, it is important to measure cloud infrastructure costs and efficiency metrics.
At Ventech Solutions, we've developed a collection of reports, along with supporting analysis, that make the management of AWS services simple and insightful. These reports get to the heart of your financial forecasting and planning and serve to drive better results over time. Our goal is to help clients develop better budgets and realize significant IT savings. Let's have a look at some examples that could help your enterprise.
To begin with, we might like to understand our monthly cost changes for key service areas or just the top three cost movers. A simple way to see this is with our "top cost movers" report:

In the example above, we see moderate increases in RDS and S3 as well as an attempt to employ future cost savings. We recommend using reports like this to correlate increases or decreases in costs with strategic enterprise initiatives.
Below is a helpful report with drill down capabilities that begins with an understanding of where a budget is being allocated. To learn more about each area of IT spend, we can click on any item to see details behind the numbers: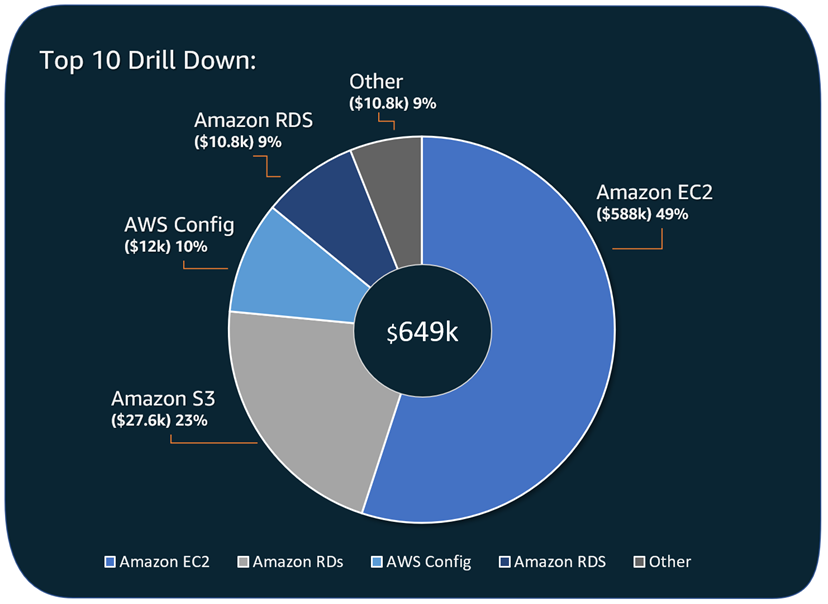 We can also use artificial intelligence to forecast and plan for future costs based on trends and anticipated events. Here we see an example with the orange cone showing what might be expected in terms of cost ranges for the remainder of the year.  This forecasting will also help us plan next year's budget: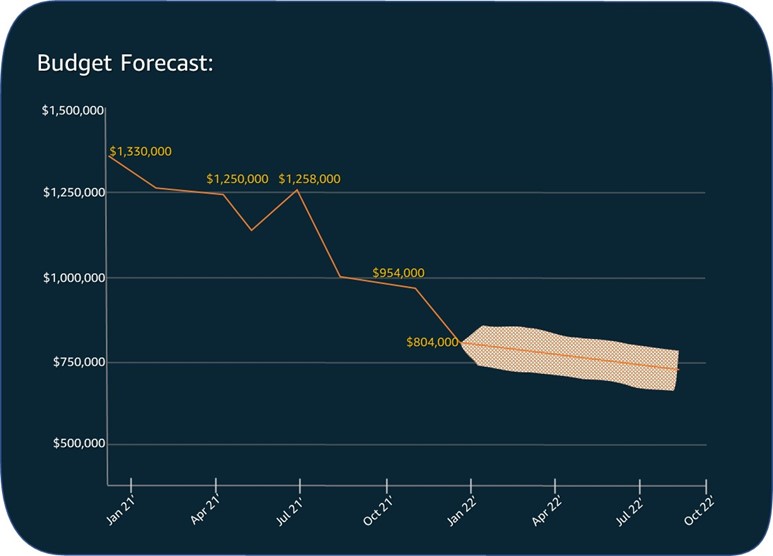 Our Cloud Spend Summary report example below tracks monthly invoicing and infrastructure service spend, as well as discounts across accounts. We use this to validate previous planning assumptions compared with actual incurred costs.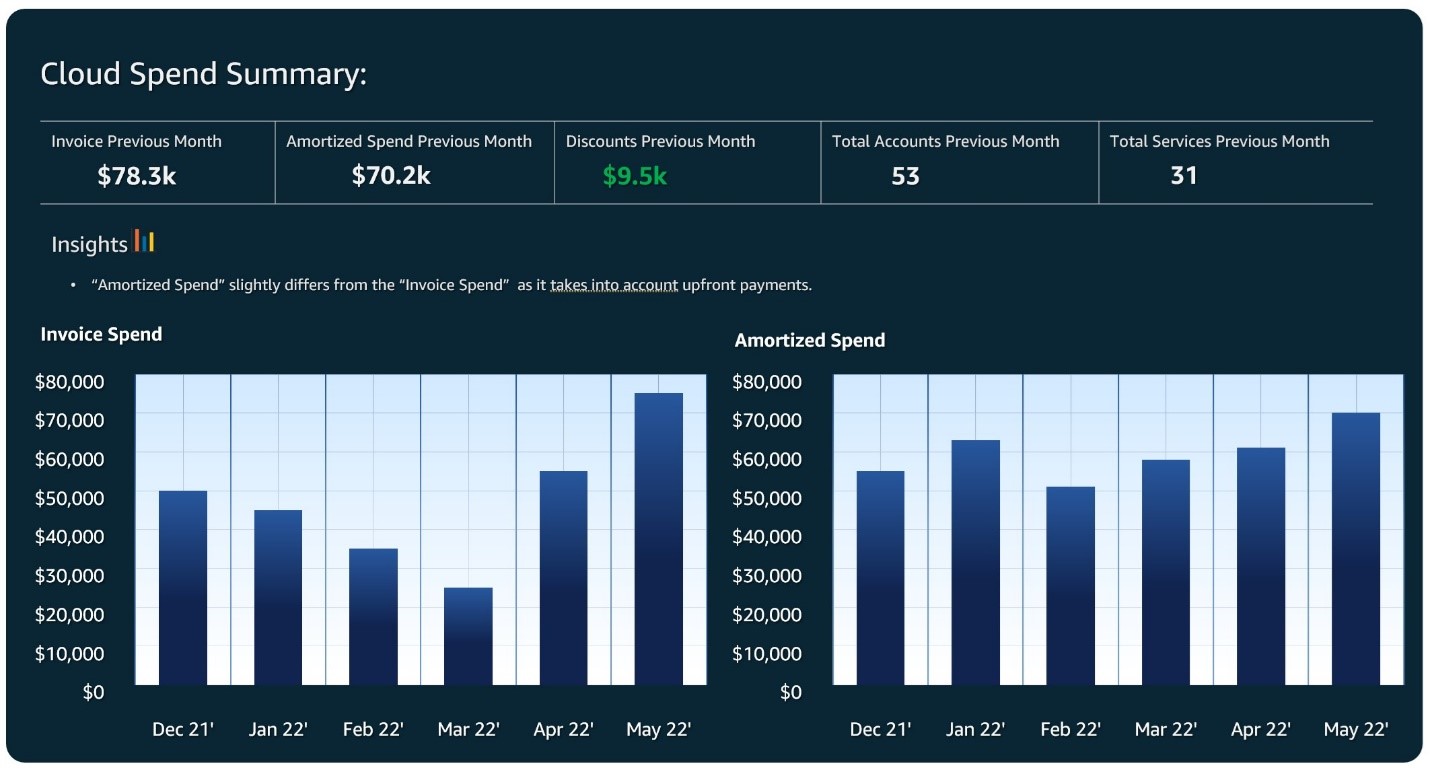 Your growing enterprise requires innovative approaches to manage and reduce IT spend. At Ventech Solutions, we collaborate with each client, recognizing their unique business models. This understanding forms the basis for our customized reporting and cost modeling.
Learn more about how we can help you by contacting us today: Contact Ventech Solutions